{"id":5048216649860,"title":"Hayman Reese 12v Electric Brake Controller \u0026 Wiring Harness 1 to 3 Axle","handle":"hayman-reese-12v-electric-brake-controller-wiring-harness-1-to-3-axle","description":"\u003cdiv class=\"std\"\u003e\n\u003cp\u003eProduct Code: 05550 + 7894\u003c\/p\u003e\n\u003c\/div\u003e\n\u003cdiv class=\"short-description\"\u003e\n\u003cdiv class=\"std\"\u003e12 Volt Remote Head Dials with Sync Function\u003cbr\u003eGenuine Tekonsha\/Hayman Reese Wiring Harness\u003cbr\u003e3 Year Nationwide Warranty\u003c\/div\u003e\n\u003cdiv class=\"std\"\u003e\u003c\/div\u003e\n\u003c\/div\u003e\n\u003c!-- split --\u003e \u003c!-- TABS --\u003e\n\u003ch5\u003eProduct Description\u003c\/h5\u003e\n\u003cp\u003e\u003cimg src=\"http:\/\/img.auctiva.com\/imgdata\/1\/7\/1\/4\/7\/4\/9\/webimg\/750005030_o.jpg\" alt=\"\" width=\"49\" height=\"60\"\u003e\u003c\/p\u003e\n\u003cp\u003e\u003cstrong\u003eHayman Reese Compact Brake Controller Remote Mount Plus Wiring Harness For Hayman Reese \u0026amp; Tekonsha\u003c\/strong\u003e\u003c\/p\u003e\n\u003cp\u003e\u003cstrong\u003e12 Volt Remote Head Dials with Sync Function - # 05550\u003c\/strong\u003e\u003c\/p\u003e\n\u003cp\u003e\u003cstrong\u003e\u003cem\u003eSuitable for Trailers, Caravan, Campers, Boat Trailers with 1 - 3 Axles\u003c\/em\u003e\u003c\/strong\u003e\u003c\/p\u003e\n\u003cp\u003e\u003cspan\u003eThe Hayman Reese Compact joins the already reliable range of Hayman Reese Brake Controls and like the name suggests is compact enough to be installed with space in mind.  The controls are mounted in the dash of the vehicle, with the main control unit mounted out of sight. There are very few tools needed to carry out the installation of the Hayman Reese Compact with a drill, crimp tool, wire cutter and circuit tester all you need to complete your job.\u003c\/span\u003e\u003c\/p\u003e\n\u003cp\u003e\u003cspan\u003eDesigned for space conscious vehicles, the Hayman Reese Compact Brake Control Unit features a unique Sync Control Dial that determines brake aggressiveness or the time it takes to reach full brake output.  A Power Output Control dial is included and pushing this will instantly apply the brakes.  A LED provides a visual status of the unit.\u003c\/span\u003e\u003c\/p\u003e\n\u003cp\u003e\u003cspan\u003eThe Sync Control Dial gives the user more control \u0026amp; safety when applying brakes.  It can be adjusted for individual driver or changing road conditions.\u003c\/span\u003e\u003c\/p\u003e\n\u003cp\u003e\u003cspan\u003eThe Compact Output Power Control doubles as an over‐ride switch saving further on valuable space. Pushing the output power knob in will apply the brakes to the trailer only (at the set level) and will also apply the vehicle's brake lights.\u003c\/span\u003e\u003c\/p\u003e\n\u003cp\u003e\u003cspan\u003eThe LED indicator allows the operator to see the various functions of the brake control through the use of different colours – this will also aid to confirm correct installation.\u003c\/span\u003e\u003c\/p\u003e\n\u003cp\u003e\u003cstrong\u003e\u003cspan\u003eFeatures \u0026amp; Benefits ...\u003c\/span\u003e\u003c\/strong\u003e\u003c\/p\u003e\n\u003cul\u003e\n\u003cli\u003e\u003cspan\u003eCompact Size\u003c\/span\u003e\u003c\/li\u003e\n\u003cli\u003e\u003cspan\u003eElectric trailer brake control for 1-3 Axles\u003c\/span\u003e\u003c\/li\u003e\n\u003cli\u003e\u003cspan\u003eControls are mounted remotely in dash with the main unit mounted out of sight\u003c\/span\u003e\u003c\/li\u003e\n\u003cli\u003e\u003cspan\u003ePushing the adjustment knob in will apply the brakes to the trailer only (at the set level) and will also apply the vehicle's brake lights\u003c\/span\u003e\u003c\/li\u003e\n\u003cli\u003e\u003cspan\u003eUnique 'Sync' adjustment for towing different trailers\u003c\/span\u003e\u003c\/li\u003e\n\u003cli\u003e\u003cspan\u003eFlexible \u0026amp; neat mounting options\u003c\/span\u003e\u003c\/li\u003e\n\u003cli\u003e\u003cspan\u003eGreen LED indicator monitors a secure connection with your trailer\u003c\/span\u003e\u003c\/li\u003e\n\u003cli\u003e\u003cspan\u003eRemote mount ensures no issues with hitching the brake control unit or damaging it, whilst moving in your vehicle\u003c\/span\u003e\u003c\/li\u003e\n\u003cli\u003e\u003cspan\u003eRemote mount is less likely to interfere with any airbag deployment zones, e.g. knee or lower leg\u003c\/span\u003e\u003c\/li\u003e\n\u003cli\u003e\u003cspan\u003eTrouble-Free Operation \u0026amp; Straightforward Installation\u003c\/span\u003e\u003c\/li\u003e\n\u003cli\u003e\u003cspan\u003e3 Year Nationwide Warranty \u003c\/span\u003e\u003c\/li\u003e\n\u003c\/ul\u003e\n\u003cdiv\u003e\u003cspan\u003e\u003cbr\u003e\u003c\/span\u003e\u003c\/div\u003e\n\u003cp\u003e\u003cstrong\u003e\u003cspan\u003eComponents of the Brake Control ...\u003c\/span\u003e\u003c\/strong\u003e\u003c\/p\u003e\n\u003cul\u003e\n\u003cli\u003e\u003cspan\u003eA. Compact size\u003c\/span\u003e\u003c\/li\u003e\n\u003cli\u003e\u003cspan\u003eB. Quick Connect Plug\u003c\/span\u003e\u003c\/li\u003e\n\u003cli\u003e\u003cspan\u003eC. Power Output Control\/ Manual Override Button\u003c\/span\u003e\u003c\/li\u003e\n\u003cli\u003e\u003cspan\u003eD. Sync Control\u003c\/span\u003e\u003c\/li\u003e\n\u003cli\u003e\u003cspan\u003eE. LED indicator\u003c\/span\u003e\u003c\/li\u003e\n\u003c\/ul\u003e\n\u003cdiv\u003e\u003cspan\u003e\u003cbr\u003e\u003c\/span\u003e\u003c\/div\u003e\n\u003cdiv\u003e\n\u003ch3\u003e\u003cstrong\u003eWiring Harness ...\u003c\/strong\u003e\u003c\/h3\u003e\n\u003cul\u003e\n\u003cli\u003e\n\u003cspan\u003ePigtail Harness Kit (Clam Shell), \u003c\/span\u003e\u003cspan\u003eFor Electric Over Hydraulic Trailer Brakes\u003c\/span\u003e\n\u003c\/li\u003e\n\u003cli\u003e\n\u003cspan\u003eProportional Type, Self Levelling, \u003c\/span\u003e\u003cspan\u003e1 to 4 Axle Trailers\u003c\/span\u003e\n\u003c\/li\u003e\n\u003c\/ul\u003e\n\u003c\/div\u003e\n\u003cdiv\u003e\u003cspan\u003e\u003cbr\u003e\u003c\/span\u003e\u003c\/div\u003e\n\u003cdiv\u003e\u003cspan\u003e\u003cstrong\u003eAbout ...\u003c\/strong\u003e\u003c\/span\u003e\u003c\/div\u003e\n\u003cdiv\u003e\u003cspan\u003eSince its inception in 1951, Hayman Reese has been the leader of aftermarket towing and the true pioneers in the industry. The Company has been Australia's leading manufacturer of towing system products for over 50 years, and our vision will ensure that we will remain the market leader.  Hayman Reese designs, manufactures, tests and distributes vehicle towing systems, including towbars, hitch receivers, weight distributing hitches, accessories, protection bars, cargo barriers and side steps; it also imports and distributes portable toilets and associated accessories. The products are supplied to automotive companies as well as aftermarket customers.\u003c\/span\u003e\u003c\/div\u003e\n\u003cp\u003e \u003c\/p\u003e","published_at":"2020-08-01T20:16:29+10:00","created_at":"2020-08-01T20:16:26+10:00","vendor":"Ashdowns","type":"","tags":["Brake Controllers"],"price":21500,"price_min":21500,"price_max":21500,"available":true,"price_varies":false,"compare_at_price":null,"compare_at_price_min":0,"compare_at_price_max":0,"compare_at_price_varies":false,"variants":[{"id":34159385903236,"title":"Default Title","option1":"Default Title","option2":null,"option3":null,"sku":"05550 + 7894","requires_shipping":true,"taxable":true,"featured_image":null,"available":true,"name":"Hayman Reese 12v Electric Brake Controller \u0026 Wiring Harness 1 to 3 Axle","public_title":null,"options":["Default Title"],"price":21500,"weight":450,"compare_at_price":null,"inventory_management":"shopify","barcode":"9321963141014","requires_selling_plan":false,"selling_plan_allocations":[]}],"images":["\/\/cdn.shopify.com\/s\/files\/1\/0344\/8586\/2532\/products\/05550harnessx.jpg?v=1600916039","\/\/cdn.shopify.com\/s\/files\/1\/0344\/8586\/2532\/products\/05550X.jpg?v=1600916039","\/\/cdn.shopify.com\/s\/files\/1\/0344\/8586\/2532\/products\/ACX4713.jpg?v=1600916039","\/\/cdn.shopify.com\/s\/files\/1\/0344\/8586\/2532\/products\/05550a.jpg?v=1600916039","\/\/cdn.shopify.com\/s\/files\/1\/0344\/8586\/2532\/products\/05550b.jpg?v=1600916039","\/\/cdn.shopify.com\/s\/files\/1\/0344\/8586\/2532\/products\/05550mounted.jpg?v=1600916039"],"featured_image":"\/\/cdn.shopify.com\/s\/files\/1\/0344\/8586\/2532\/products\/05550harnessx.jpg?v=1600916039","options":["Title"],"media":[{"alt":null,"id":8753744576644,"position":1,"preview_image":{"aspect_ratio":1.0,"height":800,"width":800,"src":"https:\/\/cdn.shopify.com\/s\/files\/1\/0344\/8586\/2532\/products\/05550harnessx.jpg?v=1600916039"},"aspect_ratio":1.0,"height":800,"media_type":"image","src":"https:\/\/cdn.shopify.com\/s\/files\/1\/0344\/8586\/2532\/products\/05550harnessx.jpg?v=1600916039","width":800},{"alt":null,"id":8753744642180,"position":2,"preview_image":{"aspect_ratio":1.225,"height":568,"width":696,"src":"https:\/\/cdn.shopify.com\/s\/files\/1\/0344\/8586\/2532\/products\/05550X.jpg?v=1600916039"},"aspect_ratio":1.225,"height":568,"media_type":"image","src":"https:\/\/cdn.shopify.com\/s\/files\/1\/0344\/8586\/2532\/products\/05550X.jpg?v=1600916039","width":696},{"alt":null,"id":8753744674948,"position":3,"preview_image":{"aspect_ratio":1.113,"height":434,"width":483,"src":"https:\/\/cdn.shopify.com\/s\/files\/1\/0344\/8586\/2532\/products\/ACX4713.jpg?v=1600916039"},"aspect_ratio":1.113,"height":434,"media_type":"image","src":"https:\/\/cdn.shopify.com\/s\/files\/1\/0344\/8586\/2532\/products\/ACX4713.jpg?v=1600916039","width":483},{"alt":null,"id":8753744511108,"position":4,"preview_image":{"aspect_ratio":1.096,"height":480,"width":526,"src":"https:\/\/cdn.shopify.com\/s\/files\/1\/0344\/8586\/2532\/products\/05550a.jpg?v=1600916039"},"aspect_ratio":1.096,"height":480,"media_type":"image","src":"https:\/\/cdn.shopify.com\/s\/files\/1\/0344\/8586\/2532\/products\/05550a.jpg?v=1600916039","width":526},{"alt":null,"id":8753744543876,"position":5,"preview_image":{"aspect_ratio":2.174,"height":207,"width":450,"src":"https:\/\/cdn.shopify.com\/s\/files\/1\/0344\/8586\/2532\/products\/05550b.jpg?v=1600916039"},"aspect_ratio":2.174,"height":207,"media_type":"image","src":"https:\/\/cdn.shopify.com\/s\/files\/1\/0344\/8586\/2532\/products\/05550b.jpg?v=1600916039","width":450},{"alt":null,"id":8753744609412,"position":6,"preview_image":{"aspect_ratio":1.351,"height":296,"width":400,"src":"https:\/\/cdn.shopify.com\/s\/files\/1\/0344\/8586\/2532\/products\/05550mounted.jpg?v=1600916039"},"aspect_ratio":1.351,"height":296,"media_type":"image","src":"https:\/\/cdn.shopify.com\/s\/files\/1\/0344\/8586\/2532\/products\/05550mounted.jpg?v=1600916039","width":400}],"requires_selling_plan":false,"selling_plan_groups":[],"content":"\u003cdiv class=\"std\"\u003e\n\u003cp\u003eProduct Code: 05550 + 7894\u003c\/p\u003e\n\u003c\/div\u003e\n\u003cdiv class=\"short-description\"\u003e\n\u003cdiv class=\"std\"\u003e12 Volt Remote Head Dials with Sync Function\u003cbr\u003eGenuine Tekonsha\/Hayman Reese Wiring Harness\u003cbr\u003e3 Year Nationwide Warranty\u003c\/div\u003e\n\u003cdiv class=\"std\"\u003e\u003c\/div\u003e\n\u003c\/div\u003e\n\u003c!-- split --\u003e \u003c!-- TABS --\u003e\n\u003ch5\u003eProduct Description\u003c\/h5\u003e\n\u003cp\u003e\u003cimg src=\"http:\/\/img.auctiva.com\/imgdata\/1\/7\/1\/4\/7\/4\/9\/webimg\/750005030_o.jpg\" alt=\"\" width=\"49\" height=\"60\"\u003e\u003c\/p\u003e\n\u003cp\u003e\u003cstrong\u003eHayman Reese Compact Brake Controller Remote Mount Plus Wiring Harness For Hayman Reese \u0026amp; Tekonsha\u003c\/strong\u003e\u003c\/p\u003e\n\u003cp\u003e\u003cstrong\u003e12 Volt Remote Head Dials with Sync Function - # 05550\u003c\/strong\u003e\u003c\/p\u003e\n\u003cp\u003e\u003cstrong\u003e\u003cem\u003eSuitable for Trailers, Caravan, Campers, Boat Trailers with 1 - 3 Axles\u003c\/em\u003e\u003c\/strong\u003e\u003c\/p\u003e\n\u003cp\u003e\u003cspan\u003eThe Hayman Reese Compact joins the already reliable range of Hayman Reese Brake Controls and like the name suggests is compact enough to be installed with space in mind.  The controls are mounted in the dash of the vehicle, with the main control unit mounted out of sight. There are very few tools needed to carry out the installation of the Hayman Reese Compact with a drill, crimp tool, wire cutter and circuit tester all you need to complete your job.\u003c\/span\u003e\u003c\/p\u003e\n\u003cp\u003e\u003cspan\u003eDesigned for space conscious vehicles, the Hayman Reese Compact Brake Control Unit features a unique Sync Control Dial that determines brake aggressiveness or the time it takes to reach full brake output.  A Power Output Control dial is included and pushing this will instantly apply the brakes.  A LED provides a visual status of the unit.\u003c\/span\u003e\u003c\/p\u003e\n\u003cp\u003e\u003cspan\u003eThe Sync Control Dial gives the user more control \u0026amp; safety when applying brakes.  It can be adjusted for individual driver or changing road conditions.\u003c\/span\u003e\u003c\/p\u003e\n\u003cp\u003e\u003cspan\u003eThe Compact Output Power Control doubles as an over‐ride switch saving further on valuable space. Pushing the output power knob in will apply the brakes to the trailer only (at the set level) and will also apply the vehicle's brake lights.\u003c\/span\u003e\u003c\/p\u003e\n\u003cp\u003e\u003cspan\u003eThe LED indicator allows the operator to see the various functions of the brake control through the use of different colours – this will also aid to confirm correct installation.\u003c\/span\u003e\u003c\/p\u003e\n\u003cp\u003e\u003cstrong\u003e\u003cspan\u003eFeatures \u0026amp; Benefits ...\u003c\/span\u003e\u003c\/strong\u003e\u003c\/p\u003e\n\u003cul\u003e\n\u003cli\u003e\u003cspan\u003eCompact Size\u003c\/span\u003e\u003c\/li\u003e\n\u003cli\u003e\u003cspan\u003eElectric trailer brake control for 1-3 Axles\u003c\/span\u003e\u003c\/li\u003e\n\u003cli\u003e\u003cspan\u003eControls are mounted remotely in dash with the main unit mounted out of sight\u003c\/span\u003e\u003c\/li\u003e\n\u003cli\u003e\u003cspan\u003ePushing the adjustment knob in will apply the brakes to the trailer only (at the set level) and will also apply the vehicle's brake lights\u003c\/span\u003e\u003c\/li\u003e\n\u003cli\u003e\u003cspan\u003eUnique 'Sync' adjustment for towing different trailers\u003c\/span\u003e\u003c\/li\u003e\n\u003cli\u003e\u003cspan\u003eFlexible \u0026amp; neat mounting options\u003c\/span\u003e\u003c\/li\u003e\n\u003cli\u003e\u003cspan\u003eGreen LED indicator monitors a secure connection with your trailer\u003c\/span\u003e\u003c\/li\u003e\n\u003cli\u003e\u003cspan\u003eRemote mount ensures no issues with hitching the brake control unit or damaging it, whilst moving in your vehicle\u003c\/span\u003e\u003c\/li\u003e\n\u003cli\u003e\u003cspan\u003eRemote mount is less likely to interfere with any airbag deployment zones, e.g. knee or lower leg\u003c\/span\u003e\u003c\/li\u003e\n\u003cli\u003e\u003cspan\u003eTrouble-Free Operation \u0026amp; Straightforward Installation\u003c\/span\u003e\u003c\/li\u003e\n\u003cli\u003e\u003cspan\u003e3 Year Nationwide Warranty \u003c\/span\u003e\u003c\/li\u003e\n\u003c\/ul\u003e\n\u003cdiv\u003e\u003cspan\u003e\u003cbr\u003e\u003c\/span\u003e\u003c\/div\u003e\n\u003cp\u003e\u003cstrong\u003e\u003cspan\u003eComponents of the Brake Control ...\u003c\/span\u003e\u003c\/strong\u003e\u003c\/p\u003e\n\u003cul\u003e\n\u003cli\u003e\u003cspan\u003eA. Compact size\u003c\/span\u003e\u003c\/li\u003e\n\u003cli\u003e\u003cspan\u003eB. Quick Connect Plug\u003c\/span\u003e\u003c\/li\u003e\n\u003cli\u003e\u003cspan\u003eC. Power Output Control\/ Manual Override Button\u003c\/span\u003e\u003c\/li\u003e\n\u003cli\u003e\u003cspan\u003eD. Sync Control\u003c\/span\u003e\u003c\/li\u003e\n\u003cli\u003e\u003cspan\u003eE. LED indicator\u003c\/span\u003e\u003c\/li\u003e\n\u003c\/ul\u003e\n\u003cdiv\u003e\u003cspan\u003e\u003cbr\u003e\u003c\/span\u003e\u003c\/div\u003e\n\u003cdiv\u003e\n\u003ch3\u003e\u003cstrong\u003eWiring Harness ...\u003c\/strong\u003e\u003c\/h3\u003e\n\u003cul\u003e\n\u003cli\u003e\n\u003cspan\u003ePigtail Harness Kit (Clam Shell), \u003c\/span\u003e\u003cspan\u003eFor Electric Over Hydraulic Trailer Brakes\u003c\/span\u003e\n\u003c\/li\u003e\n\u003cli\u003e\n\u003cspan\u003eProportional Type, Self Levelling, \u003c\/span\u003e\u003cspan\u003e1 to 4 Axle Trailers\u003c\/span\u003e\n\u003c\/li\u003e\n\u003c\/ul\u003e\n\u003c\/div\u003e\n\u003cdiv\u003e\u003cspan\u003e\u003cbr\u003e\u003c\/span\u003e\u003c\/div\u003e\n\u003cdiv\u003e\u003cspan\u003e\u003cstrong\u003eAbout ...\u003c\/strong\u003e\u003c\/span\u003e\u003c\/div\u003e\n\u003cdiv\u003e\u003cspan\u003eSince its inception in 1951, Hayman Reese has been the leader of aftermarket towing and the true pioneers in the industry. The Company has been Australia's leading manufacturer of towing system products for over 50 years, and our vision will ensure that we will remain the market leader.  Hayman Reese designs, manufactures, tests and distributes vehicle towing systems, including towbars, hitch receivers, weight distributing hitches, accessories, protection bars, cargo barriers and side steps; it also imports and distributes portable toilets and associated accessories. The products are supplied to automotive companies as well as aftermarket customers.\u003c\/span\u003e\u003c\/div\u003e\n\u003cp\u003e \u003c\/p\u003e"}
Hayman Reese 12v Electric Brake Controller & Wiring Harness 1 to 3 Axle
Hayman Reese 12v Electric Brake Controller & Wiring Harness 1 to 3 Axle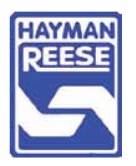 Hayman Reese Compact Brake Controller Remote Mount Plus Wiring Harness For Hayman Reese & Tekonsha
12 Volt Remote Head Dials with Sync Function - # 05550
Suitable for Trailers, Caravan, Campers, Boat Trailers with 1 - 3 Axles
The Hayman Reese Compact joins the already reliable range of Hayman Reese Brake Controls and like the name suggests is compact enough to be installed with space in mind.  The controls are mounted in the dash of the vehicle, with the main control unit mounted out of sight. There are very few tools needed to carry out the installation of the Hayman Reese Compact with a drill, crimp tool, wire cutter and circuit tester all you need to complete your job.
Designed for space conscious vehicles, the Hayman Reese Compact Brake Control Unit features a unique Sync Control Dial that determines brake aggressiveness or the time it takes to reach full brake output.  A Power Output Control dial is included and pushing this will instantly apply the brakes.  A LED provides a visual status of the unit.
The Sync Control Dial gives the user more control & safety when applying brakes.  It can be adjusted for individual driver or changing road conditions.
The Compact Output Power Control doubles as an over‐ride switch saving further on valuable space. Pushing the output power knob in will apply the brakes to the trailer only (at the set level) and will also apply the vehicle's brake lights.
The LED indicator allows the operator to see the various functions of the brake control through the use of different colours – this will also aid to confirm correct installation.
Features & Benefits ...
Compact Size

Electric trailer brake control for 1-3 Axles

Controls are mounted remotely in dash with the main unit mounted out of sight

Pushing the adjustment knob in will apply the brakes to the trailer only (at the set level) and will also apply the vehicle's brake lights

Unique 'Sync' adjustment for towing different trailers

Flexible & neat mounting options

Green LED indicator monitors a secure connection with your trailer

Remote mount ensures no issues with hitching the brake control unit or damaging it, whilst moving in your vehicle

Remote mount is less likely to interfere with any airbag deployment zones, e.g. knee or lower leg

Trouble-Free Operation & Straightforward Installation

3 Year Nationwide Warranty 
Components of the Brake Control ...
A. Compact size

B. Quick Connect Plug

C. Power Output Control/ Manual Override Button

D. Sync Control

E. LED indicator
Wiring Harness ...
Pigtail Harness Kit (Clam Shell), 

For Electric Over Hydraulic Trailer Brakes

Proportional Type, Self Levelling, 

1 to 4 Axle Trailers
About ...
Since its inception in 1951, Hayman Reese has been the leader of aftermarket towing and the true pioneers in the industry. The Company has been Australia's leading manufacturer of towing system products for over 50 years, and our vision will ensure that we will remain the market leader.  Hayman Reese designs, manufactures, tests and distributes vehicle towing systems, including towbars, hitch receivers, weight distributing hitches, accessories, protection bars, cargo barriers and side steps; it also imports and distributes portable toilets and associated accessories. The products are supplied to automotive companies as well as aftermarket customers.